CAREER OPPORTUNITIES
7/1/2008 11:02:08 AM
Alpine is expanding! In line with this expansion, opportunites are open for qualified applicants on various positions:
1. Web Based System Programmers VB.Net, ASP.Net
2. Senior Programmers VB.Net, ASP.net, MS SQL, Oracle
3. System Analyst
4. eBusiness System Consultant
5. Trainee ERP Engineers / eBusiness System Engineers

As Alpine requires a mixture of experience and fresh faces, applicants with working experience and fresh graduates are encourgaed to apply. The important thing is that applicants must be winners who have self confidence and the motivation to succeed. For more details logon to www.alpinecampus.net to view and apply online. Updated July 1, 2008



CAREER OPPORTUNITIES
6/27/2006 8:34:57 AM
Alpine is expanding! In line with this expansion, opportunites are open for qualified applicants on various positions:
1. Web Based System Programmers VB.Net, ASP.Net
2. Senior Programmers VB.Net, ASP.net, MS SQL, Oracle
3. System Analyst
4. eBusiness System Consultant
5. Trainee ERP Engineers / eBusiness System Engineers

As Alpine requires a mixture of experience and fresh faces, applicants with working experience and fresh graduates are encourgaed to apply. The important thing is that applicants must be winners who have self confidence and the motivation to succeed. For more details logon to www.alpinecampus.net to view and apply online. Updated July 1, 2008



CAREER OPPORTUNITIES
6/17/2004 3:30:41 PM
Alpine is expanding! In line with this expansion, opportunites are open for qualified applicants on various positions:
1. Business Development Executive (ERP/eHRMS Business Division)
2. Business Development Executive (Corporate Training/Education)
3. Software Support Engineers (HR, Finance, Stock Control Software)

As Alpine requires a mixture of experience and fresh faces, applicants with working experience and fresh graduates are encourgaed to apply. The important thing is that applicants must be winners who have self confidence and the motivation to succeed. For more details logon to www.alpinecampus.net to view and apply online.



ALPINE GRAND OPENING
11/1/2003 9:58:30 AM


The Alpine Corporate Headquarters and Training Center was declared open on Sept 27, 2003 by the Minister of Human Resources, YB Datuk Dr. Fong Chan Onn. Also present was Datuk Wong Kam Hoong, Parliamentary Secretary, Ministry of Domestic Trade and Consumer Affairs, Dato¡¯ Dr. Loh Hock Hun, Penang State Exco and Mej. Van Weng Hong, Director of Training Grants, PSMB.

The Alpine corporate headquarters covers a floor area of about 10,000sq. ft. and includes a highly technical Research and Development Laboratory and 11 training rooms and computer labs equipped with the latest state of the art computers, projectors and teaching aids. It also houses the server room and the administration office.

With a staff strength of 30 knowledge workers in research, development and training, Alpine is focused on the Information Communications Technology or the ICT business of systems design, development, integration and training. In his opening speech, Mr Loh Lean Huat, the managing director of Alpine said that the company has to date exported over RM1million of software overseas. He also revealed that the Alpine company mission to bring ICT to organizations and business corporations in order to enhance their operations and business process.

Speaking during the opening of the Alpine training center, Datuk Dr. Fong said that the government, being sensitive to the fact that many graduates could not find jobs as a result of being weak in English and ICT skills has launched the Graduates Reskilling Scheme or SLG2 to address the situation. Graduates attending the SLG2 courses offered by the 227 training institutes approved by the Pembangunan Sumber Manusia Bhd are paid a monthly allowance of RM500.00 per month and placed in corporations for practical attachment after the course. All fees and allowances are paid by the government which is expected to cost over RM50million.

During the ceremony, Datuk Dr. Fong presented offer letters to graduates taking part in the Cisco Network Engineering and Executive Development Courses under the SLG2 scheme. Later, Datuk Dr. Fong inspected the training center facilites, computer laboratories and Research and Development Laboratory.

During the inspection of the classroom and coursework of the graduates, the Minister of Human Resources accepted the request of the students to pose for some photographs much to the delight of the graduates. From the looks of the graduate, that really made their day.

During the ceremony, Datuk Dr. Fong also officiated at the MOU signing ceremony between Universiti Utara Malaysia and Alpine for on the collaboration of the Human resources Management Portal. Major Professor Madya Dr Abdul Razak Chik, Deputy Vice Chancellor (Academic), Universiti Utara Malaysia said that UUM acknowledge the importance of human resource information system (HRIS) in managing human resources and started to offer a paper called Human Resource Information Systems (HRIS) since November 1998.

Due to the tremendous demand and importance for students to equip themselves with advance computer-related technology especially in HR, HRIS course becomes a major paper for them now. Prof Madya Dr. Abdul Razak hopes that through the MOU signing today, UUM will enjoy benefits like a controlled test and evaluation of an important web based software and the transfer of technology.



intelligent Business Solutions Launch 2003
3/24/2003 9:06:59 AM
Alpine launches the intelligent Alpine Business System Version 7.

The Alpine Business System Version 7 has enhanced features and benefits over the previous versions that Alpine has developed since 1995. New powerful features enable businesses to make use of enhanced web based functions to expand business globally. These new versions include:
1. Alpine eFinancials
2. Alpine eDistribution
3. Alpine eHRMS
4. Alpine eProduction
5. Alpine ePOS

For more information, email to sales@alpine.com.my



Alpine's New Office @ Krystal Point Corporate Park
1/25/2003 8:59:51 AM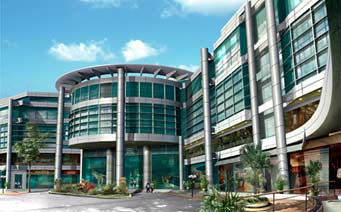 Welcome to Alpine's New Office

Alpine has moved from Equatorial Hotel to Krystal Point Corporate Park building at level 3 on the 1st of December 2002.

Mailing Address:
ALPINE RELIANCE (M) SDN BHD
1-4-16, Krystal Point II
Jalan Tun Dr. Awang
11900 Bayan Lepas, Penang

TEL: 04-6422333
FAX: 04-6458221