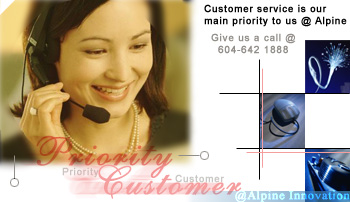 If you forget your password, please give us call. I would like to register as a Alpine Priority Customer.
Please enter your Login Name and Password in order for you to access your Priority Customer Page.

Here in Alpine, our priority is to our customer. If you are not a customer of Alpine but keen on becoming one click here. Please call us at 604-642 1888 & we would be happy if we could assist you in anyway possible.